Intermittent catheterization for patients with urinary retention.
For single use.
No need for additional water.
Ready in 26 seconds.
Remains slippery during catherization.
Avoids trauma thanks to the rounded tip.
Practical and light.
Provides unlimited comfort whole day.
Does not contain phtalat.
Appropriate hardness preventing bendings and trauma.
Infection risk is minimized thanks to using untouched by human hands through the ring.
Sterilized by Ethylene Oxide.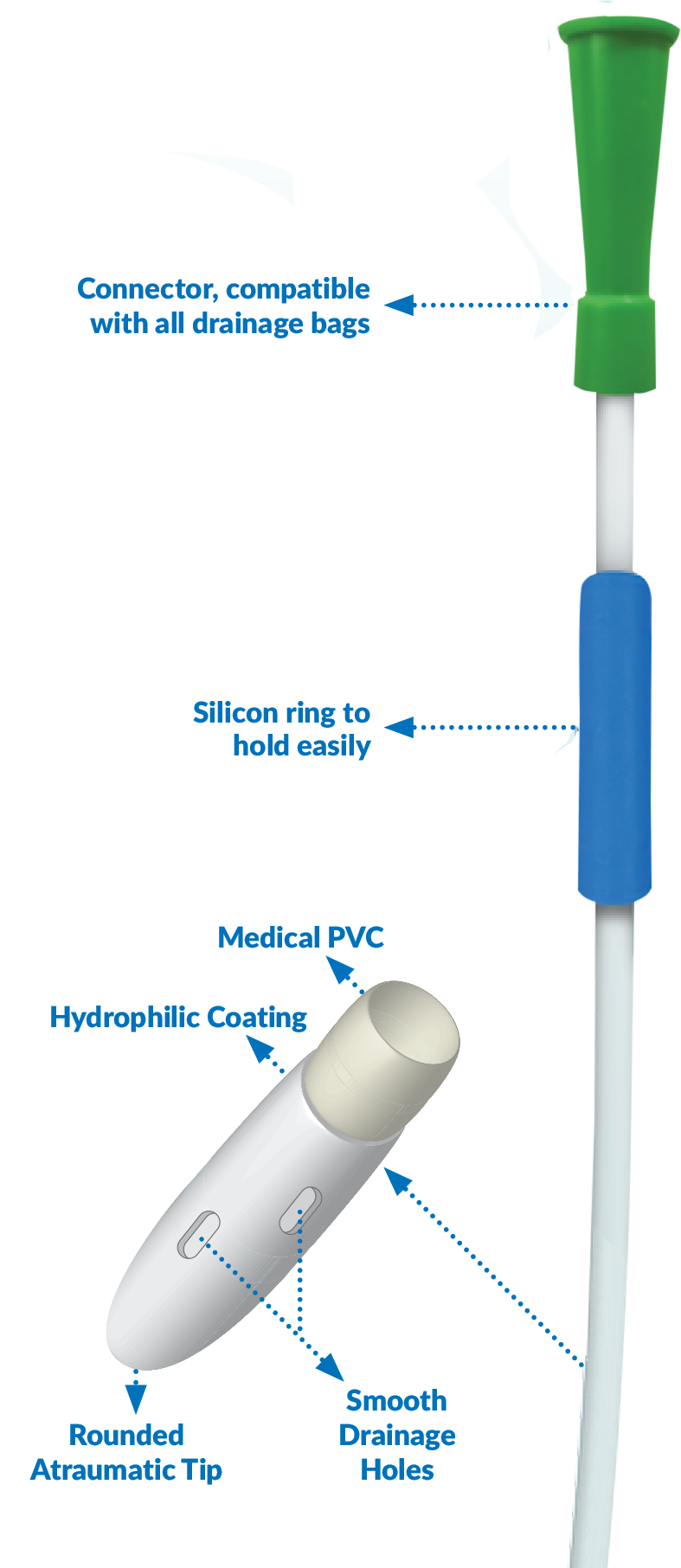 COPYRIGHT © 2019 DEMERSAN ALL RIGHT RESERVED